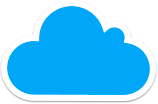 Flexible and modular
biAnalytics helps you to keep an overview over your business processes and helps with your analysis and planning. biAnalytics is the tool for effective, fast and easy reporting.
Pricing
Our pricing fits the requirements of your company. You only pay for what you use. And with our monthly pricing model you are also completely flexible.
No server required
To get started with biAnalytics you need no installation. With our cloud service everything can be accessed through your browser.
Modulare Expansion
biAnalytics can be enhanced in a lot of different ways. You can use your own chart engine, embed different stylesheets and so much more.