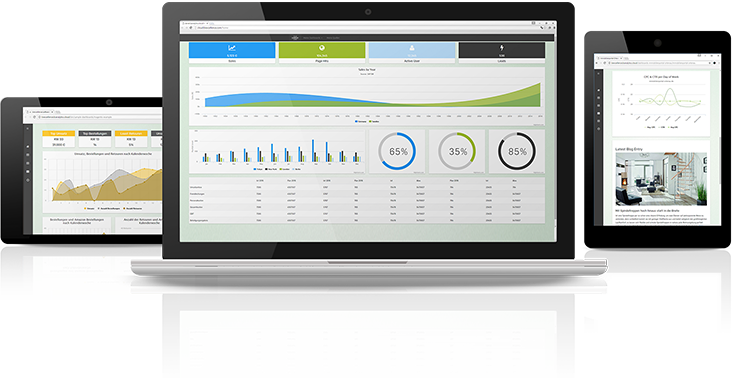 biAnalytics

The easiest way to save time
Guaranteed by our revolutionary open bi framework technology,
customised for your company..
biAnalytics is an analytical software that has evolved from many years of experience in the business intelligence sector. Analyse all your key performance indicators from a central source and gain new insights from your data. biAnalytics perfectly adapts to your needs thanks to its flexible software structure and is therefore the solution for all kinds of different reporting requirements. biAnalytics is an intuitive software for everyone. Get started right away and test biAnalytics for free for 30 days! We recommend a free and non-binding online session with one of our employees for a perfect start to your new world of reporting. Please do not hesitate to contact us; we will be happy to help.